Here are some of the top rated action cameras that are under $100. If you do not want to shell out all the dollars for a GoPro or if you are someone looking for affordable action cameras without compromising much on the quality, then read on. These cameras have many excellent features, especially for the price. They are compact, they take excellent pictures and videos, easy to set up and almost everyone of them has an app for your phone with which you can control the camera. Perfect action cameras for those who love action and adventure, be it snorkeling, surfing, biking, sky diving or more! These could also be  good starting cameras for your kids.
DBPOWER EX5000 Action Camera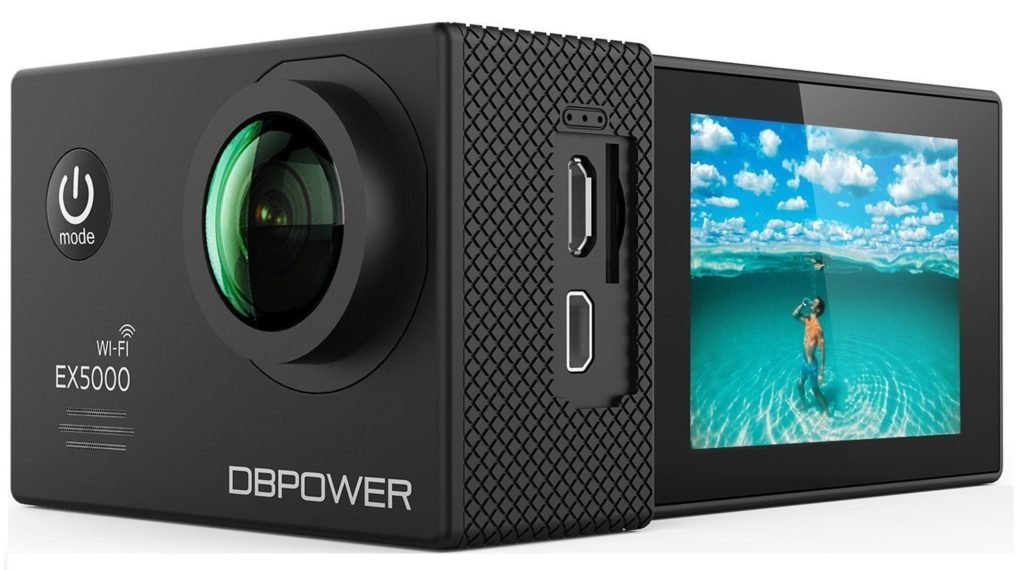 Pocket-sized portable action camera

1080P 30 FPS FULL-HD SPORTS CAMERA

Can capture 14-megapixel photos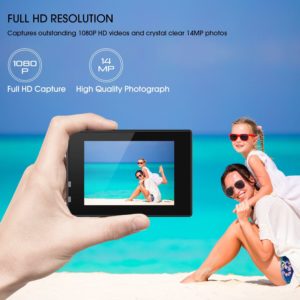 2-INCH HD LCD DISPLAY & 170° ULTRA WIDE-ANGLE LENS

BUILT-IN WI-FI

2 rechargeable 900mAh batteries

A fully charged battery can record for about 90 mins. (Actual recording time depends on selected functions)

WATERPROOF TO DEPTHS OF 30 METERS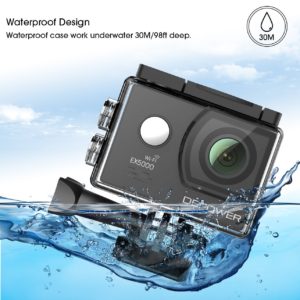 Checkout at Amazon.com link below:
JEEMAK 4K Action Camera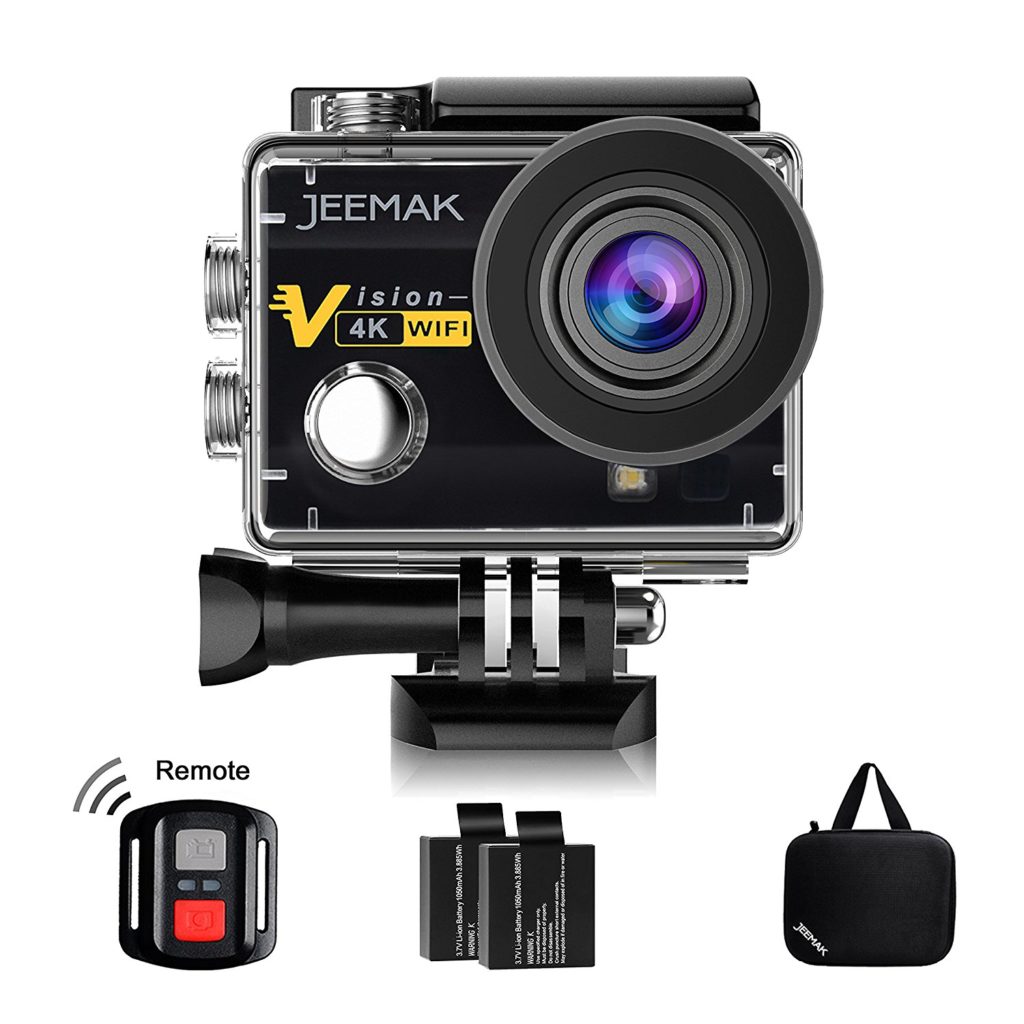 4K Action Camera 16MP

FULL HD Sport Camera

Wireless Wrist Remote Control Action Camera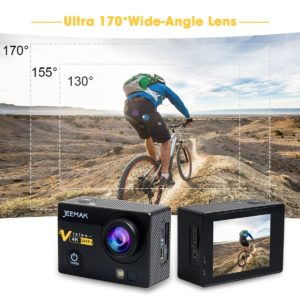 30m (98feet) Waterproof

2 rechargeable batteries included in the package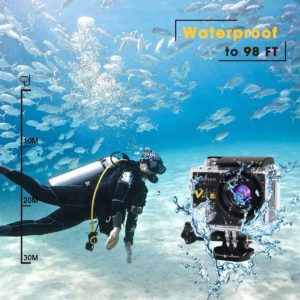 Check out Amazon.com link below:
EKEN H9R Action Camera 4K Wifi Waterproof Sports Camera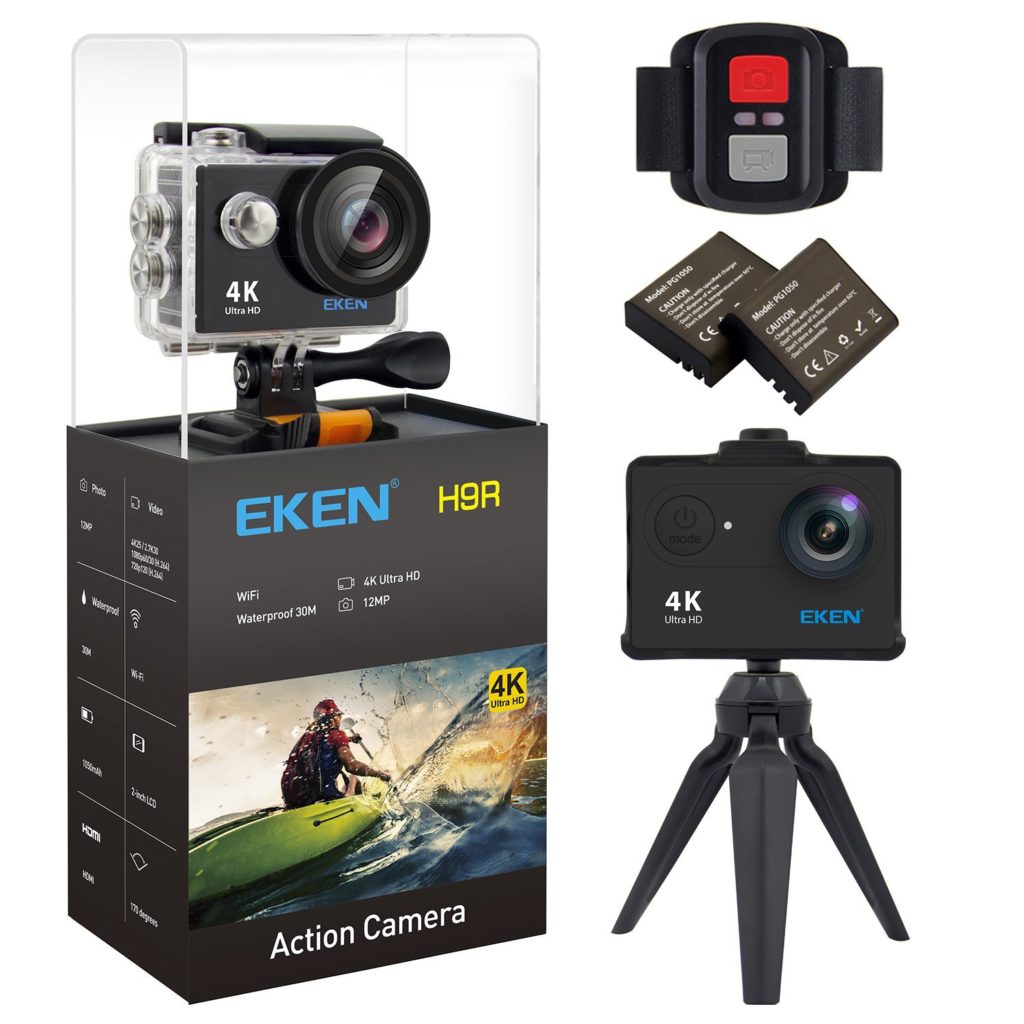 4K video + 12MP photo
2-inch LCD Display
2.4G Remote Control

Charging Dock + 2 * 1050mAh Batteries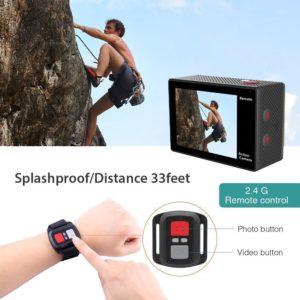 Waterproof up to 100 feet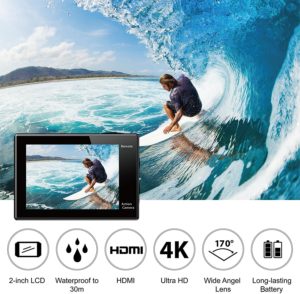 Check them out at Amazon.com
SOOCOO C30 4K Action Camera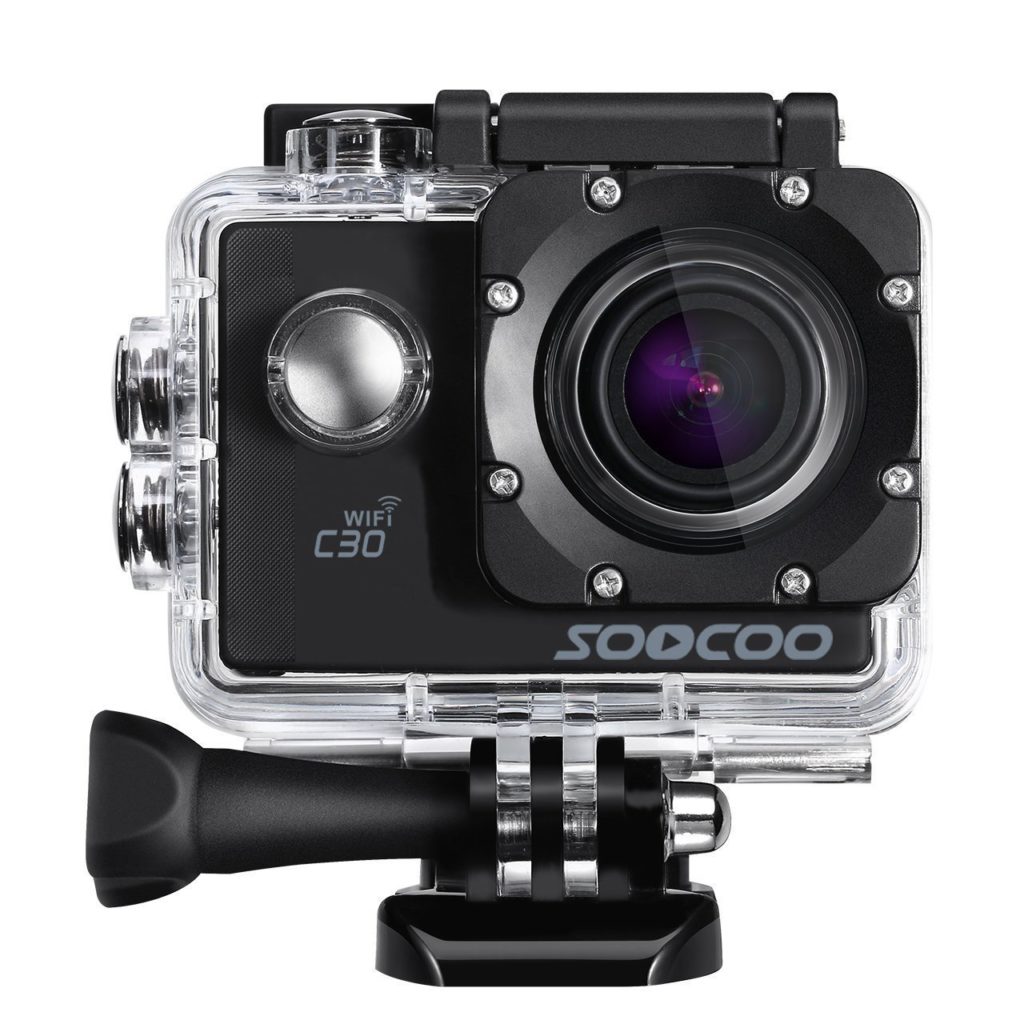 ULTRA SLIM HD VIDEO and PICTURE CAPABILITY

LONGER BATTERY LIFE

Waterproof up to 30 meters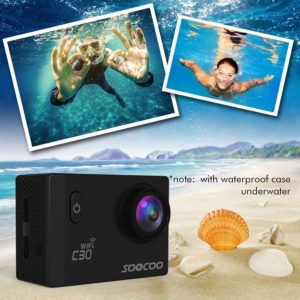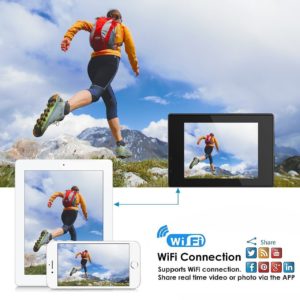 Gyroscope

 – Gyroscope is a video enhancement technique using electronic processing. Gyroscope minimizes blurring and compensates for device shake when taking videos.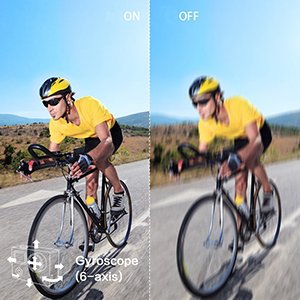 Car Mode

 – used as dash cam when you turn on the car mode, which enables you record in real time when driving.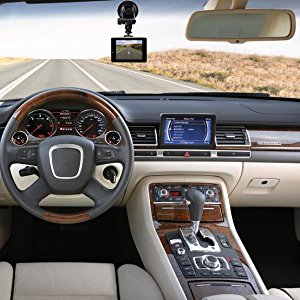 Check them out at Amazon.com
EKEN W9s Action Camera Full HD Wi-Fi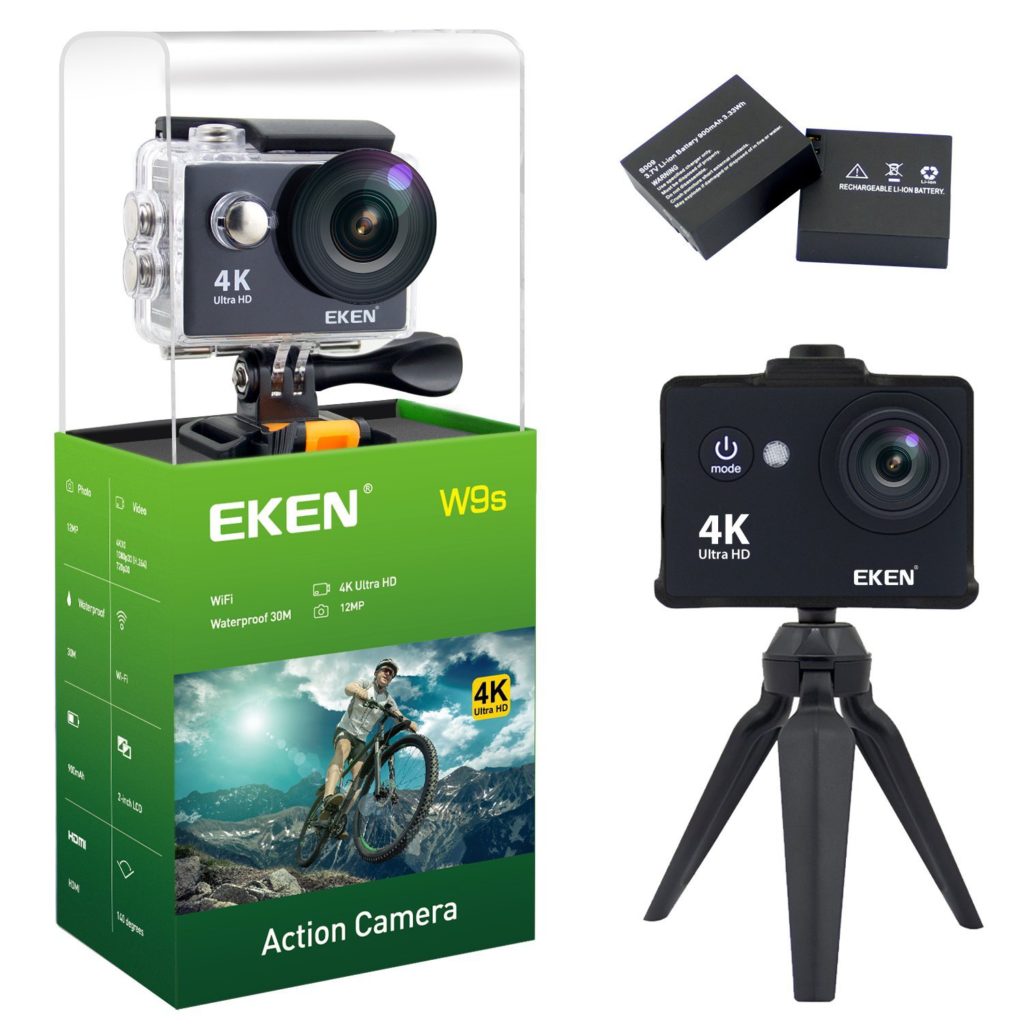 Video: 4K10fps/1080p30fps/ 720p30fps. Photo: 12MP max

Built-in WiFi & HDMI output

2-inch FHD Display

140° Wide-Angle Lens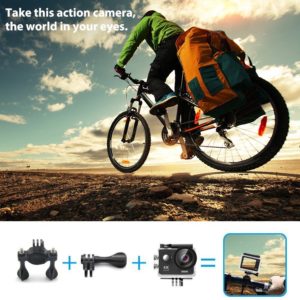 100 feet waterproof camera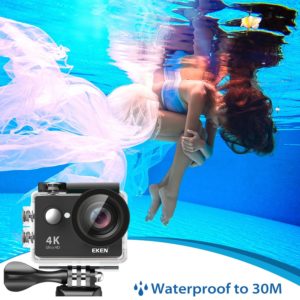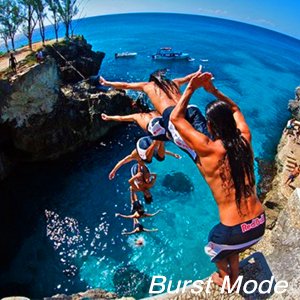 Check them out at Amazon.com
To summarize: these cameras could turn out to be amazing, especially for the price. You could potentially buy two or three of these for the price of one of the major brand competitors and you don't really sacrifice on the quality or features. So go ahead, capture your action moments and cherish those wonderful memories.
For cool gadget ideas, please visit: Gadgets
Disclosure:
We often link to the products and services we talk about. We try to link to familiar companies that have keen pricing and offer a high level of service and support. If you believe that our destination choices could be improved, we welcome the feedback.
Some companies operate affiliate programs, meaning if you purchase the product or service by following a link on our site we could receive a commission. There are often conditions on time, visits and other factors that frequently negate any commission.
Our main focus is to provide convenient links to reputable sources for the product/service we reference. Operating an affiliate program is not a condition for linking — keen pricing, service and reputation is. We use the commission we receive to support the site and staff and to purchase products for review or preview. It also allows us to reduce our reliance on advertising.